Over the past 18 years, TAOANG products range from raw material bauxite to processing follow-up products brown fused alumina, finishing white fused alumina and dense fused alumina, bubble alumina, and fused alumina micro powder. The production process is fully controlled to achieve control of product quality and price.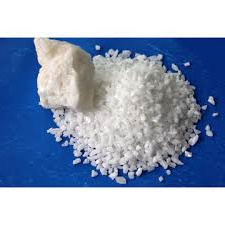 Silicon carbide (SiC) is made by using quartz sand, petroleum coke (or coal char), and wood chips as raw materials through high-temperature smelting in an electric resistance furnace. Silicon carbide is also a rare mineral in nature, Moissanite.Silicon carbide is also known as carbon silica. Among the non-oxide high-tech refractory raw materials such as C, N and B, silicon carbide is the most widely used and economical one. It can be called gold steel sand or refractory sand.Silicon carbide is made of quartz sand, petroleum coke (or coal char), wood chips (requires salt when green silicon carbide is produced) and other materials are smelted at high temperature in an electric resistance furnace. At present, China's industrial production of silicon carbide is divided into black silicon carbide and green silicon carbide, both hexagonal crystals, specific gravity of 3.20 ~ 3.25, microhardness of 2840 ~ 3320kg / mm2.Including black silicon carbide and green silicon carbide, among which: green silicon carbide is made of petroleum coke and high-quality silica as the main raw material, adding salt as an additive, and is smelted by electric furnace at high temperature. Its hardness is between corundum and diamond, and its mechanical strength is higher than that of corundum. Commonly used silicon carbide abrasives have two different crystals, one is green silicon carbide, containing more than 97% SiC, mainly used for grinding hard gold-containing tools. The other is black silicon carbide, which has metallic luster, contains more than 95% SiC, and has higher strength than green silicon carbide, but has lower hardness. It is mainly used for grinding cast iron and non-metal materials.The molecular formula is SiC, its hardness is between corundum and diamond, its mechanical strength is higher than that of corundum, and it can be used as abrasive and some other industrial materials. Industrial silicon carbide was successfully developed in 1891 and was the first artificial abrasive. Although a small amount of silicon carbide exists in vermiculite and crust, no mineral source has been found yet.Pure silicon carbide is a colorless, transparent crystal. Industrial silicon carbide is light yellow, green, blue or even black due to the type and content of impurities contained in it. The transparency varies with its purity. The crystal structure of silicon carbide is divided into hexagonal or rhombohedral α-SiC and cubic β-SiC (called cubic silicon carbide). Since α-SiC constitutes many different variants due to the different stacking sequences of carbon and silicon atoms in its crystal structure, more than 70 kinds have been found. β-SiC is converted to α-SiC at 2100 ° C or higher.The industrial production method of silicon carbide is refined in a resistance furnace using high-quality quartz sand and petroleum coke. The obtained silicon carbide block is made into various particle size products by crushing, acid-base washing, magnetic separation, screening or water selection.Silicon carbide has two common basic varieties of black silicon carbide and green silicon carbide, all of which are α-SiC. 1 Black silicon carbide contains about 98.5% SiC, and its toughness is higher than that of green silicon carbide. It is mostly used for processing materials with low tensile strength, such as glass, ceramics, stone, refractory materials, cast iron and non-ferrous metals. 2 Green silicon carbide contains more than 99% SiC, self-sharpness, mostly used for processing hard alloys, titanium alloys and optical glass. It is also used for honing cylinder liners and fine grinding high speed steel tools. In addition, there is cubic silicon carbide, which is a yellow-green crystal prepared by a special process. The abrasive tool used is suitable for super-finishing of bearings, and the surface roughness can be processed from Ra32 to 0.16 micron to Ra0.04~. 0.02 microns.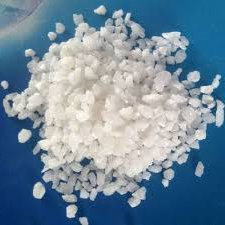 TAOANG also expects all viewers to share your insights and look forward to your information.