Over the past 18 years, TAOANG products range from raw material bauxite to processing follow-up products brown fused alumina, finishing white fused alumina and dense fused alumina, bubble alumina, and fused alumina micro powder. The production process is fully controlled to achieve control of product quality and price.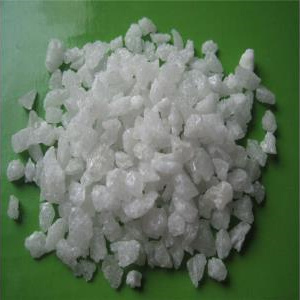 With the booming industry, global energy consumption has increased year by year. In China, motor vehicle pollution has become an important source of air pollution, an important cause of ash and photochemical smog pollution, and the urgency of motor vehicle pollution prevention and control has become increasingly prominent. Energy saving and emission reduction has become a major issue in the development of the automotive industry. Therefore, vigorously developing new energy vehicles is a strategic measure to achieve energy conservation and emission reduction and promote the sustainable development of China's automobile industry.At present, the electric drive parts of EV (Pure Electric Vehicle) and HEV (Hybrid Electric Vehicle) are mainly composed of silicon (Si) based power devices. With the development of electric vehicles, higher requirements have been placed on the miniaturization and weight reduction of electric drives. However, due to material limitations, traditional Si-based power devices have approached or even reached the intrinsic limits of their materials in many respects. Therefore, various automotive manufacturers have high hopes for a new generation of silicon carbide (SiC) power devices.Third-generation semiconductors, represented by silicon carbide, have significant advantages over traditional semiconductor materials such as monocrystalline silicon and gallium arsenide, such as high thermal conductivity, high breakdown field strength, high saturation electron drift rate, and high bonding energy. High chemical stability and strong radiation resistance have determined that silicon carbide has an irreplaceable position in many fields. Mainly as follows:(1) SiC has a high thermal conductivity (up to 4.9 W/cm•K), which is 3.3 times that of Si. Therefore, the SiC material has a good heat dissipation effect. Theoretically, the SiC power device can operate at a junction temperature of 175 ° C, so the volume of the heat sink can be significantly reduced, which is suitable for making high temperature devices.(2) SiC has a high breakdown field strength, and its breakdown electric field is 10 times that of Si, so it is suitable for high-voltage switches, and has strong power handling capability, making SiC materials suitable for making high-power, high-current devices.(3) SiC has a high saturation electron drift rate, which is twice the value of Si, and hardly attenuates at high fields, and its high field processing capability is strong. Therefore, SiC material is suitable for high frequency devices.SiC single crystal is also the most mature third-generation semiconductor material in preparation technology. Therefore, SiC is one of the ideal materials for manufacturing high temperature, high frequency, high power, high voltage devices.It is well known that high power density, high voltage, high current IGBT power modules are the most important components in the inverter. The higher the power density, the more compact the design of the electric drive system, and the greater the power in the same volume. Due to the high current density of SiC devices (eg, Infineon products up to 700 A/cm2), the full SiC power module package size is significantly smaller than the Si IGBT power module at the same power level, greatly reducing the size of the power module.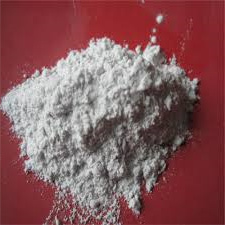 TAOANG also expects all viewers to share your insights and look forward to your information.